What is Closer to Closing?
What is Closer to Closing?
Closer to Closing (C2C) is an elevated transaction management service for real estate agents at an affordable per transaction cost, enhancing the contract to close experience through support and transparency behind the scenes. Ultimately enabling you to manage more business with less effort.
– Servicing Washington DC, Maryland, and Virginia
Schedule a consultation to receive half off your first transaction
Why Partner with C2C?
Why Partner with C2C?

Transparent Timelines
You have 24/7 access to your agent portal

On-Demand Reporting
Visual snapshots of the status of contracts

Automated Task Management
Streamlined workflows which enhance transaction experience

Tailored Customer Service
Providing a five star transaction experience from contract to close
How it Works
How it Works
Submit Your Contract
Upon submission of your contract, you will be guided through an online questionnaire to capture the crucial details of the transaction.
All Parties Benefit
C2C introduces all parties, delivers the contract to third parties, and sets expectations.
Attention to the Details
C2C will enforce contingency deadlines and will draft and circulate any necessary addenda.
Mark Your Calendar
C2C will manage all of the contract scheduling. EMD delivery, inspections, de-staging, walkthroughs, closing…and everything else the contract may call for!
Always in the Know
Receive weekly agent reports detailing statuses of active contracts.
Five Star Reviews
C2C will solicit testimonials to enhance your online marketing presence.
What C2C Will Do
Review of contract & required addenda.
Email detailed guidelines to clientele. All emails are customizable to your liking.
Provide the clientele with information on preferred vendors during the transaction.
Coordinate all inspections.
Coordinate the delivery of EMD funds.
Deliver the ratified contract to all parties. Engage in on-going correspondence with the title company and lenders to ensure:

EMD funds are received and deposited into a non-interest bearing account.
Lender application is submitted within seven days of ratification.
Any necessary arrangements are made to schedule settlement, arrange a Power of Attorney if need, a remote, or early signing of settlement documents.
The appraisal is ordered, coordinated, and delivered in a timely manner.
The financing contingency is met and commitment letter is received by the date indicated in the ratified contract.
Review the final ALTA/Closing Disclosure to verify fees. Ensure the Closing Disclosure is delivered within necessary guidelines.
Verify wired funds are received.

Order and deliver home warranty.
Request/provide title insurance policy to the title company if the transaction is in DC or MD.
Resale package is delivered and reviewed in timely manner. If listing, order the resale package.
Schedule the final walkthrough in accordance to settlement.
If listing, will coordinate the removal of staging furniture.
Prepare, circulate, and deliver all necessary addenda as instructed.
Provide clientele with guidelines on how to properly prepare for settlement.
Request referrals and testimonials once the transaction has closed.
Agent Responsibilities
Pre-ratfication offer
Provide fully ratified contract and required addenda
Attend inspections
Attend final walkthrough
Attend closing
Contract negotiation
Provide direction for addenda
Collect commission
Meet the Face Behind C2C
Meet the Face Behind C2C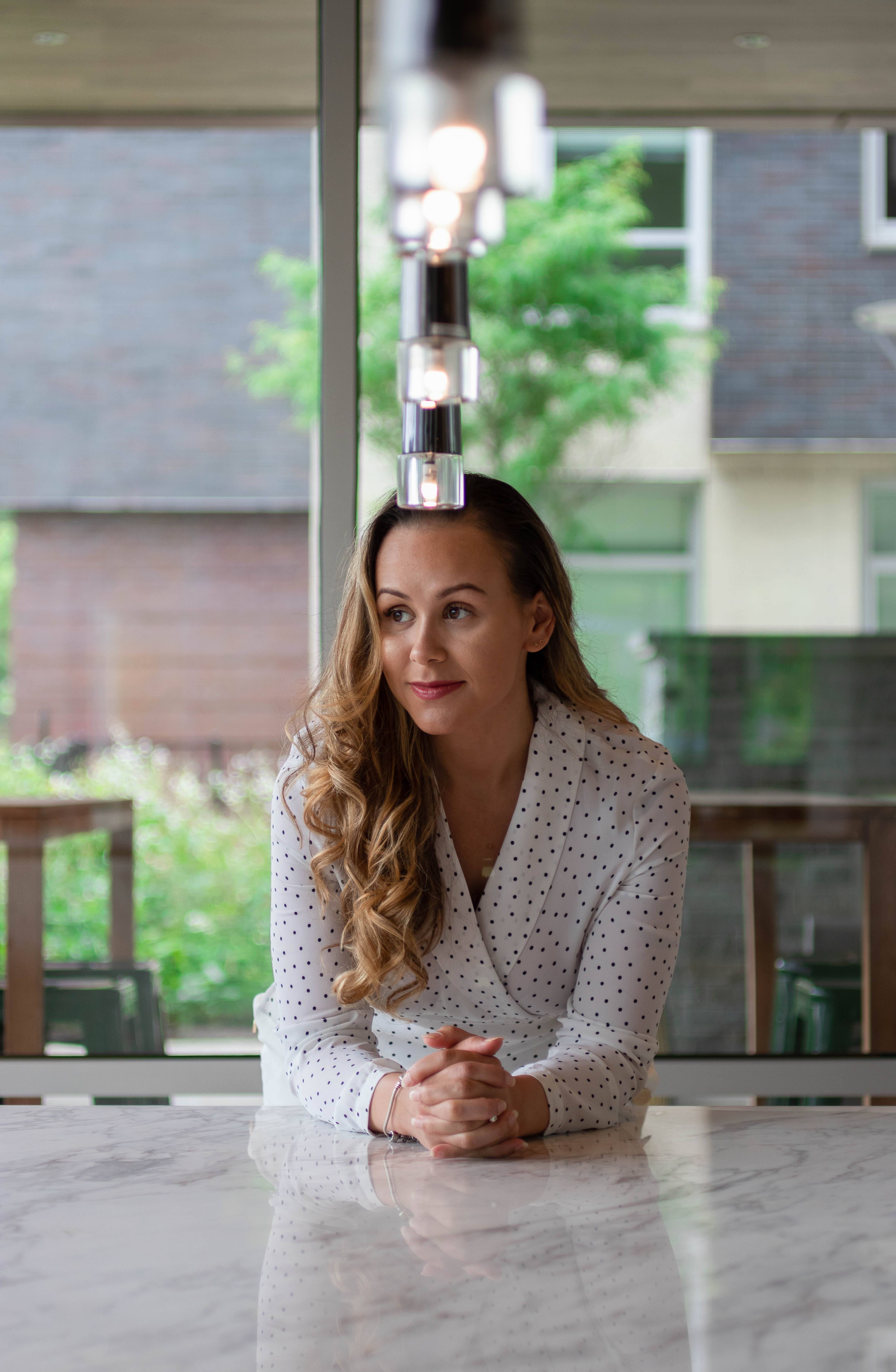 "Ciara maintains great relationships with all consumers that she interacts with throughout her transactions. She is accurate, effective, and timely with her responses to make sure there is no room for confusion."
– Local Agent –
"Agents have a strong level of trust with Ciara knowing she prioritizes their business and client satisfaction at all times."
– Local Agent –
"Ciara's efficient work ethic allows agents to continue to go out and build their business without having to worry about anything on the backend."
– Local Agent –
With a decade of rich experience, Closer to Closing orchestrator Ciara Lee is pursuing her passion in real estate. She strives to create a higher standard for the contract-to-close transaction experience for all parties involved in a real estate purchase or sale. A former sales agent with Century 21 and Keller Williams, Ciara has transitioned from roles as a Transaction Coordinator of a small foreclosure brokerage to being a Transaction Manager at Compass, managing over $150 million in real estate transactions in 2017.
You Might Be Wondering
You Might Be Wondering
Get business, I'll manage it
Get business, I'll manage it
Keep in touch and when ready, let's schedule time to connect!